Festivals, music clubs and theaters are great places where musical talent gets a chance to get in touch with their fans and are the perfect opportunity to surprise new fans, to dazzle and to win them over. But where do you find the right talent for such an event? Are the artists reliable and original? How do you choose from the wide range of possibilities and do the conditions fit well to your questions, budget and needs?


Whoisontour is the one stop place for the contracting of independent artists on tour in Europe. Whether it is for a club tour, music festivals or in the more exclusive theater circuit. For each question, we find an appropriate solution in the field of live performances.


The big names in the music industry easily find their way to the wide range of public events but there are hundreds to thousands of events in Europe who want to fill a full program with a wide variety of performances. It is up to the organization to amaze,surprise and satisfy their audience. So the basis of such an event depends on the choice of performers. At whoisontour.org you are at the right place if you are looking for an International implementation of an open slot on your event.


Whoisontour specializes in presenting independent artists and bands on tour. On an annual basis we offer regular concert tours of various artists in several musical genres. In addition, many of the artists are also available on an exclusive basis. In addition to our current range of artists the selection is regularly expanded with new names. As an additional service, we aim to find you that special performer or band from you are looking for and we are happy to help in the realization of a booking.


Here it is all about live music with a strong focus on independent music. The artists that you see here are often supported by Grant programs that different countries has to offer to the artistic branch. Because we like to promote originality we primarily take artists that have written their own songs or recorded new tunes. We stand behind the quality of an artist and we do a lot of research to find out what they have released, how many press coverage they got in the past and of course we are look at the the potential of a possible tour. Due to this pre-work, we frequently encountered very special acts in the past 20 years.


On this site you will find artists that we take ourselves under our care and artists we would like to make promotion for without us actively participate in a tour. The selection and addition of (new) artists, other music styles and publishing news are updated and expanded almost daily. It is a process that will continue to grow. We hope to meet a lot of talent and to help build their career in Europe and beyond in the future.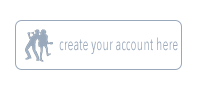 whoisontour.org serves several different audiences related to the being on tour business


The Fans of international bands on tour in Europe
We welcome the fans of various artists and bands, give regular updates on what is happening around their favorite artist. The fans can join the site making them the first to know about upcoming tours, single and album releases and provide the first opportunity to buy for example Surprise Jams tickets.



The Music Venues - Festivals - Clubs and Theaters who offer bands a stage
One of the key components for a performer is a place to perform. Without this important group of Clients is a tour a lost cause. For the Clients we have a protected area where one buyer can view and listen to all the info. With audio, video and a lot of other information, we showcase the performer in the best possible way.


The Performers like artists and bands on tour in Europe
YEAH! This group of creative people can not do without the other two. The performer is looking for a stage to perform and a stage without an audience is an empty room, a large green untrodden lawn or a hollow theater. Here in our community the performers can talk to each other and can keep his own artist page up to date. The performer can also make use of a range of additional services for its upcoming tour to make the trip as easy as possible.