Step 1. Sign up as a "ARTIST PRO"
Step 2. Create a "PERSONAL PAGE"
Step 3. The administrator must approve your application
Step 4. After the approval you have to sign in again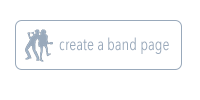 Step 5. Go to your own page by clicking on "MY DASHBOARD" 
Step 6. Choose "MY PROMO PAGE"
Step 7. Now you can create an ARTIST AND BAND promotion page*
Step 8. Try to fill in all questions as completely as possible

* an ARTIST AND BAND promotion page is detailed information about Artists and Bands on tour. Here you can post information like "TOUR DATES", detailed information for a Festival or Event organizer.

If you want your live shows in Europe to show up in the NEXT ON TOUR CALENDAR you can create an "EVENT".